Kuroyuri is an oden restaurant near Kanazawa Station popular with tourists for lunch and dinner.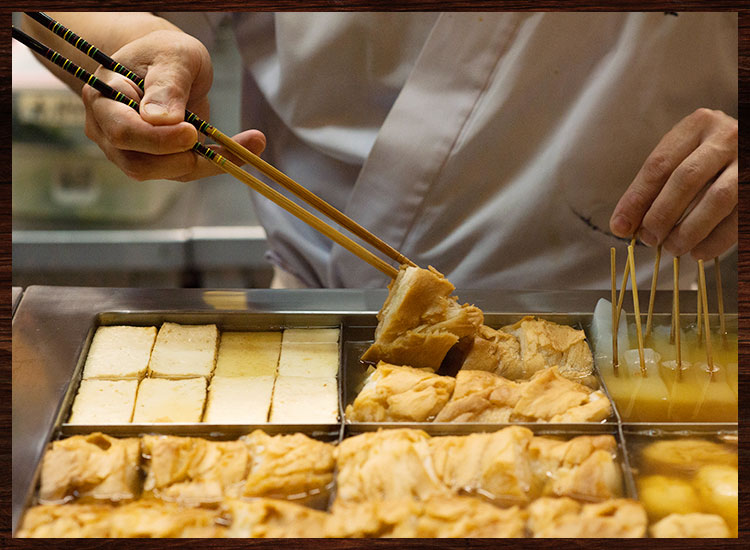 Local Specialty
Kanazawa Oden
Kisetsu Ryori Oden Kuroyuri is a longstanding oden restaurant in Kanazawa, Ishikawa Prefecture.
The house specialties are traditional Kanazawa oden and local cuisine from the Kaga area.
Oden is a notable local specialty, and we make the most of local ingredients simmered in a mild, sweet dashi broth made according to a secret recipe passed down for more than 50 years.
We also have English and Chinese-language menus, so please feel free to stop by.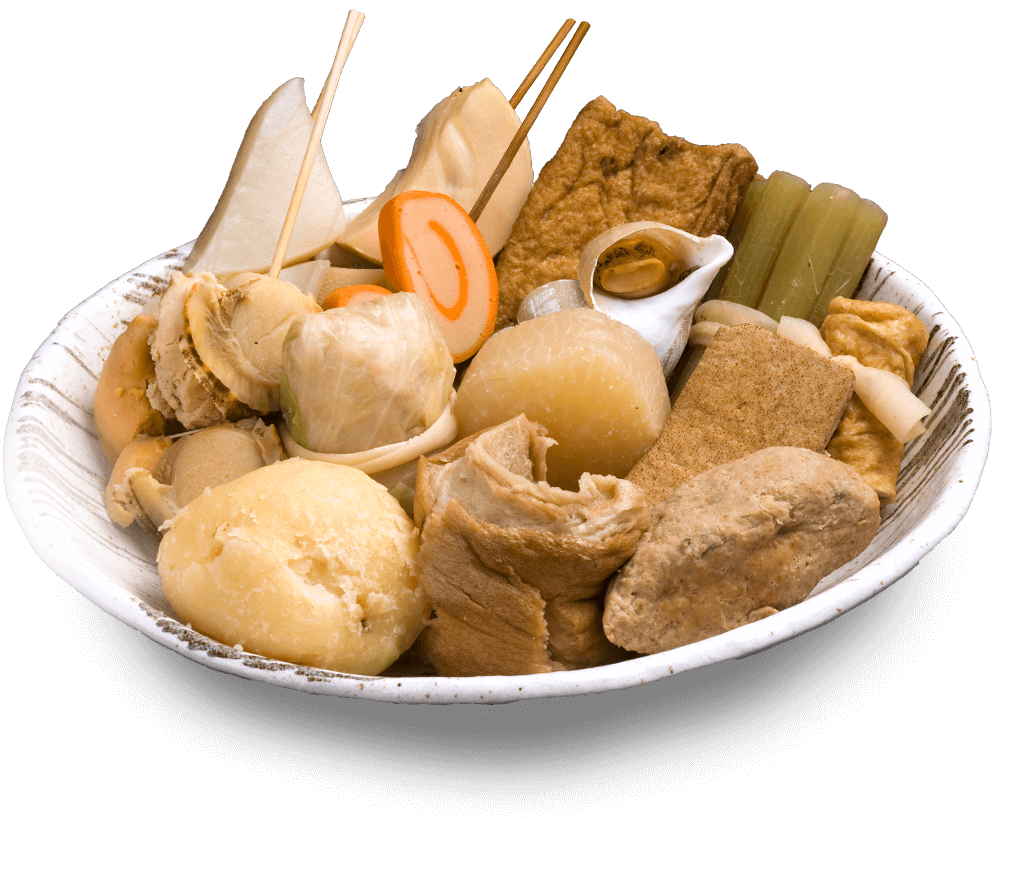 Inside Kanazawa 100Bangai Anto
Adjoining Kanazawa Station
The restaurant is located inside Kanazawa 100Bangai Anto, next to Kanazawa Station.
It is the near the station, so it is easy to visit while traveling in Kanazawa.
Afternoon Drinks

We are open from midday into the nighttime.You can enjoy your fill of sake produced by local breweries with gourmet Kanazawa cuisine starting at midday.
Sightseeing

Since it is located next to the station, it is perfect for having a meal before seeing the sights.Alternatively, you can stop by on your way home.
Lunch

During lunch time (11:30AM-3:00PM), we serve set lunches featuring Kaga cuisine.We also recommend the weekday-only menu.
Takeout

We offer a takeout menu you can enjoy at your hotel, including an oden combination platter and seafood dishes, etc.
*Many not be available depending on the time of day or season.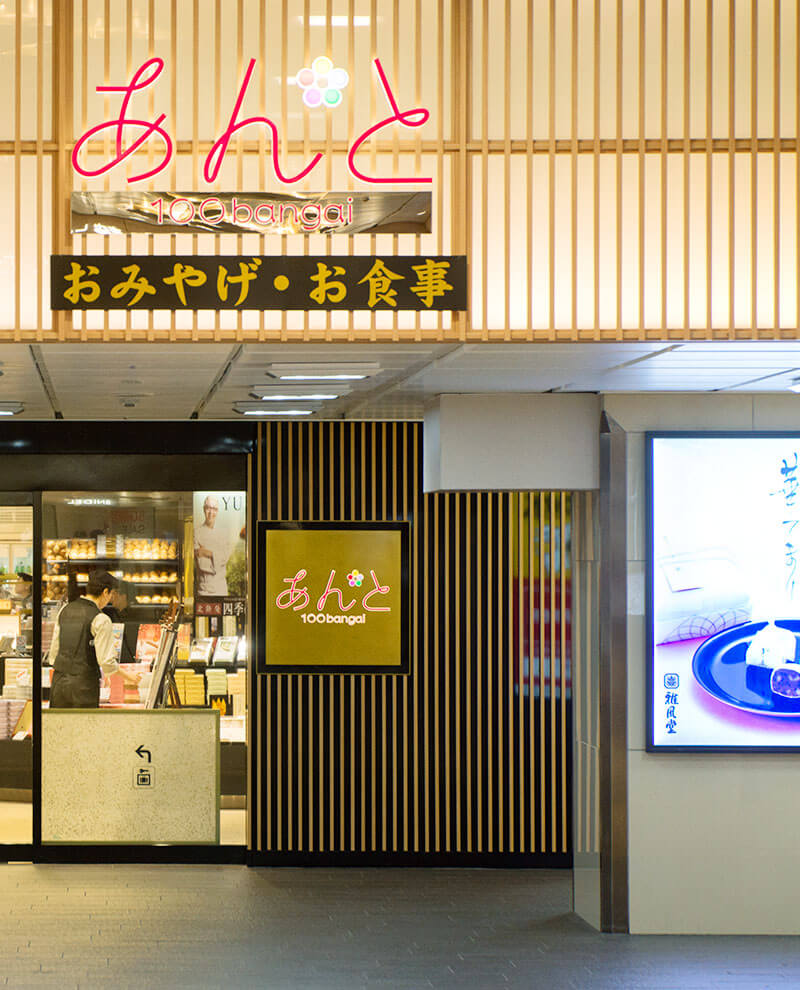 Menu
*All prices include tax.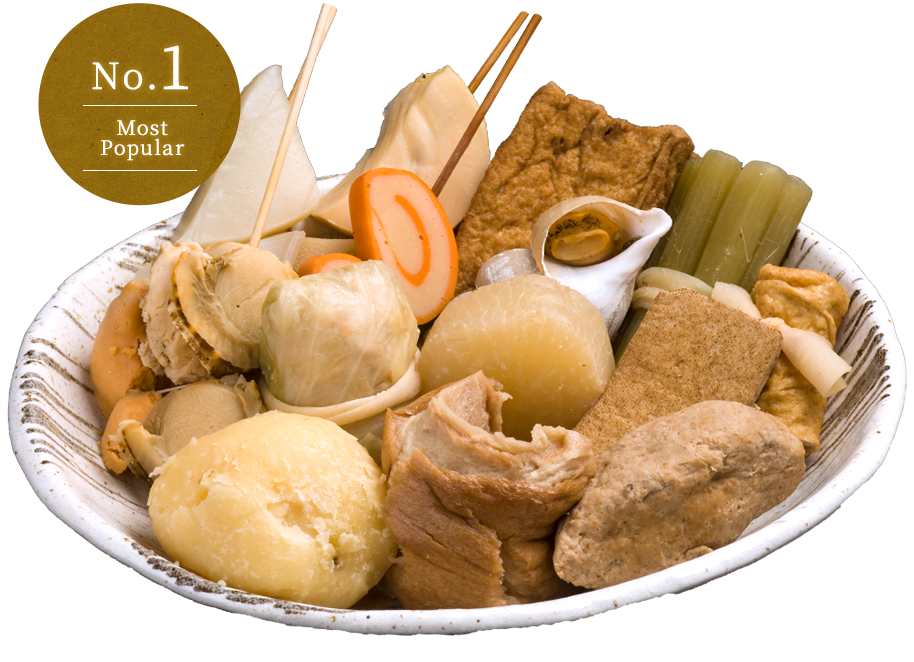 Oden
Combination Platter
We offer a variety of different oden items in each season.Choose your favorites, and enjoy your own combination.We recommend 7-10 varieties per person.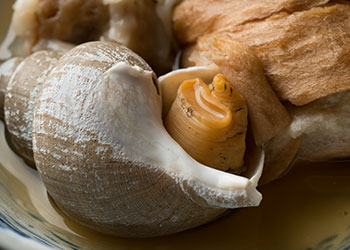 Baigai shellfish

700 yen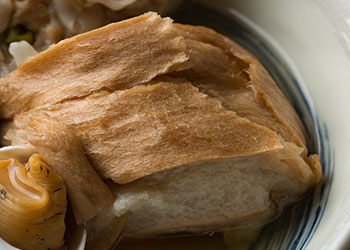 Kuruma-bu gluten cakes

350 yen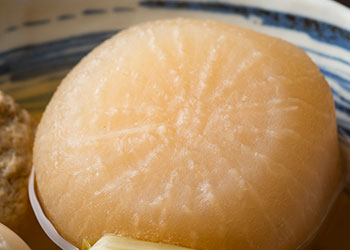 Daikon radish

380 yen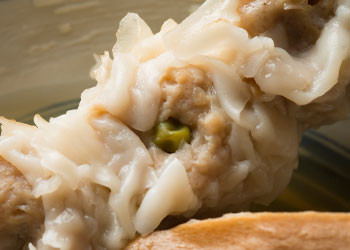 Shumai dumplings

350 yen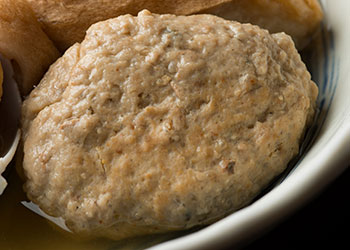 Sardine dumplings

450 yen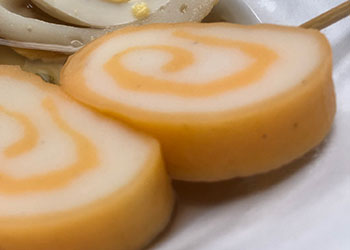 Akamaki fishcakes

250 yen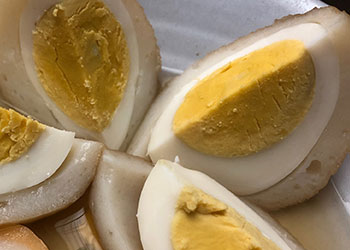 Tentama boiled eggs

550 yen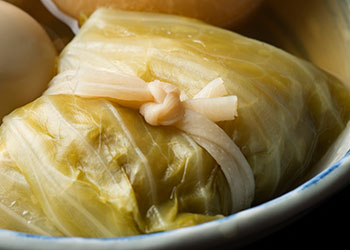 Cabbage rolls

550 yen
Lunch Menu
11:30 AM-3:00 PM
Hakusan Set Lunch

2,200 yen
In addition to traditional Kanazawa dishes like Hakusan firm tofu and chameshi rice boiled in tea, it also includes soba noodles and fresh-caught char roasted with salt.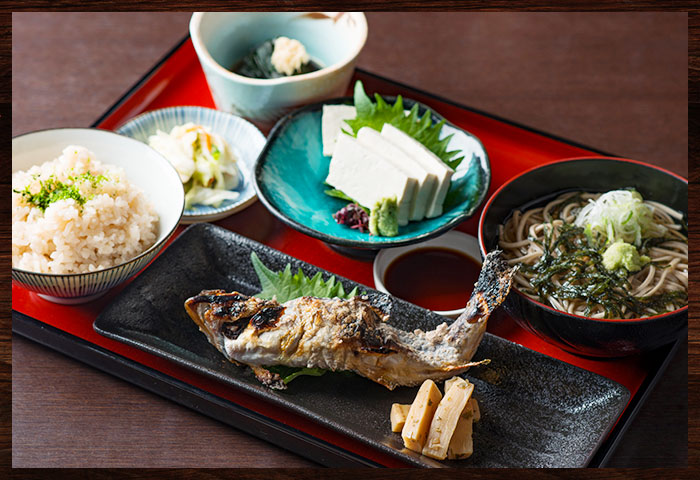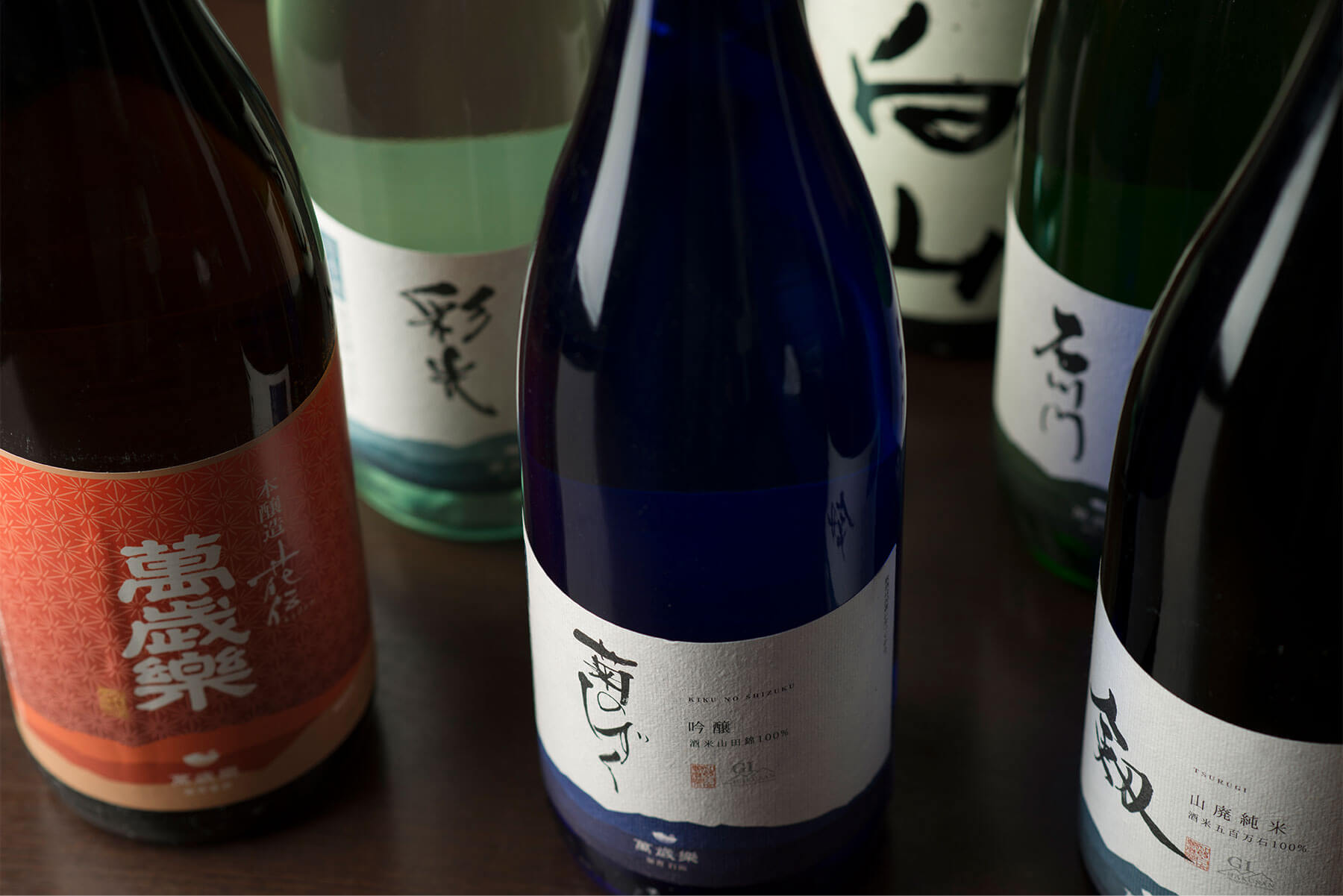 Enjoy your meal
with Manzairaku sake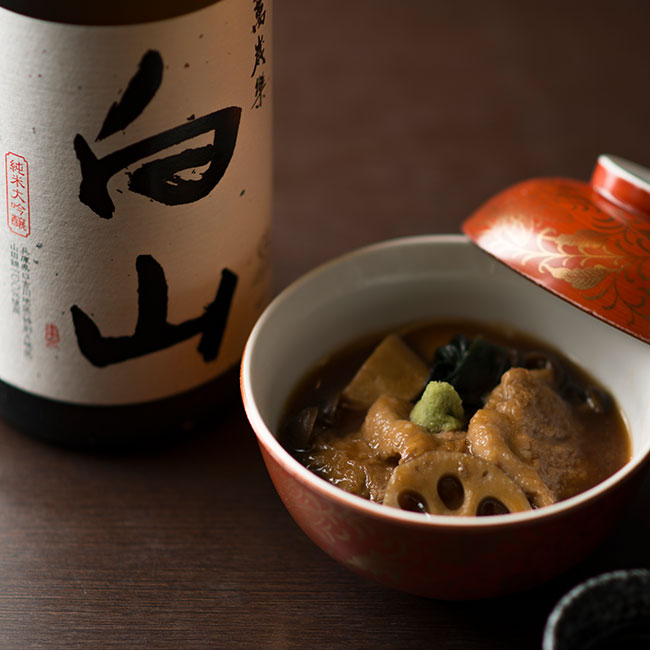 Junmai Daiginjo
Hakusan
45ml

680 yen
180ml

2,500 yen
Made with high-quality Yamada Nishiki rice from Hyogo Prefecture.
Features a floral aroma and smooth mouthfeel.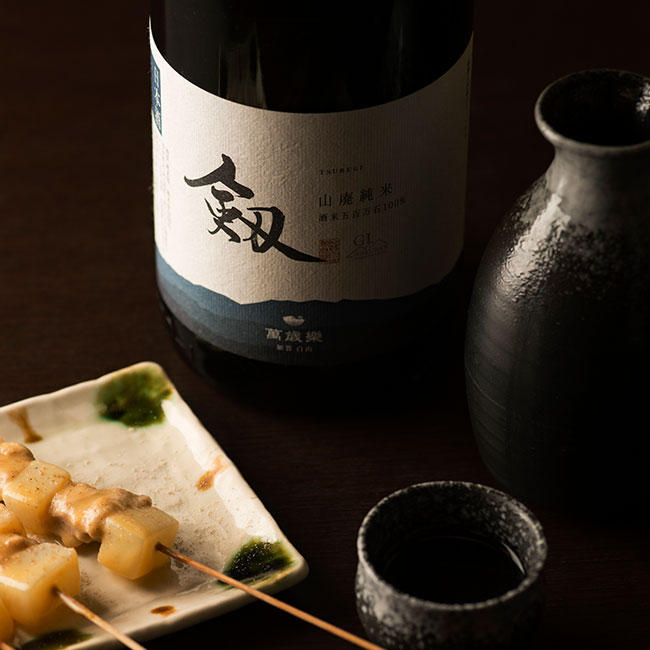 Yamahai Junmai
Tsurugi
Made with 100% Gohyakumangoku late-planted rice grown in the city of Hakusan.
Refreshing, with well-balanced savoriness and acidity.
FAQs
Q. Do you speak English?

A. We do not have any English-speaking staff, so we cannot take telephone calls in English.
Q. Can I make reservations?

A. We cannot take reservations for weekends or holidays.
Q. Do you have menus in any other languages?

A. We have English and Chinese-language menus.
Q. Do I have to wait in line to enter?

A. Depending on occupancy, there may be a wait to be seated. Please take a numbered ticket from the ticket machine at the front of the restaurant and wait nearby.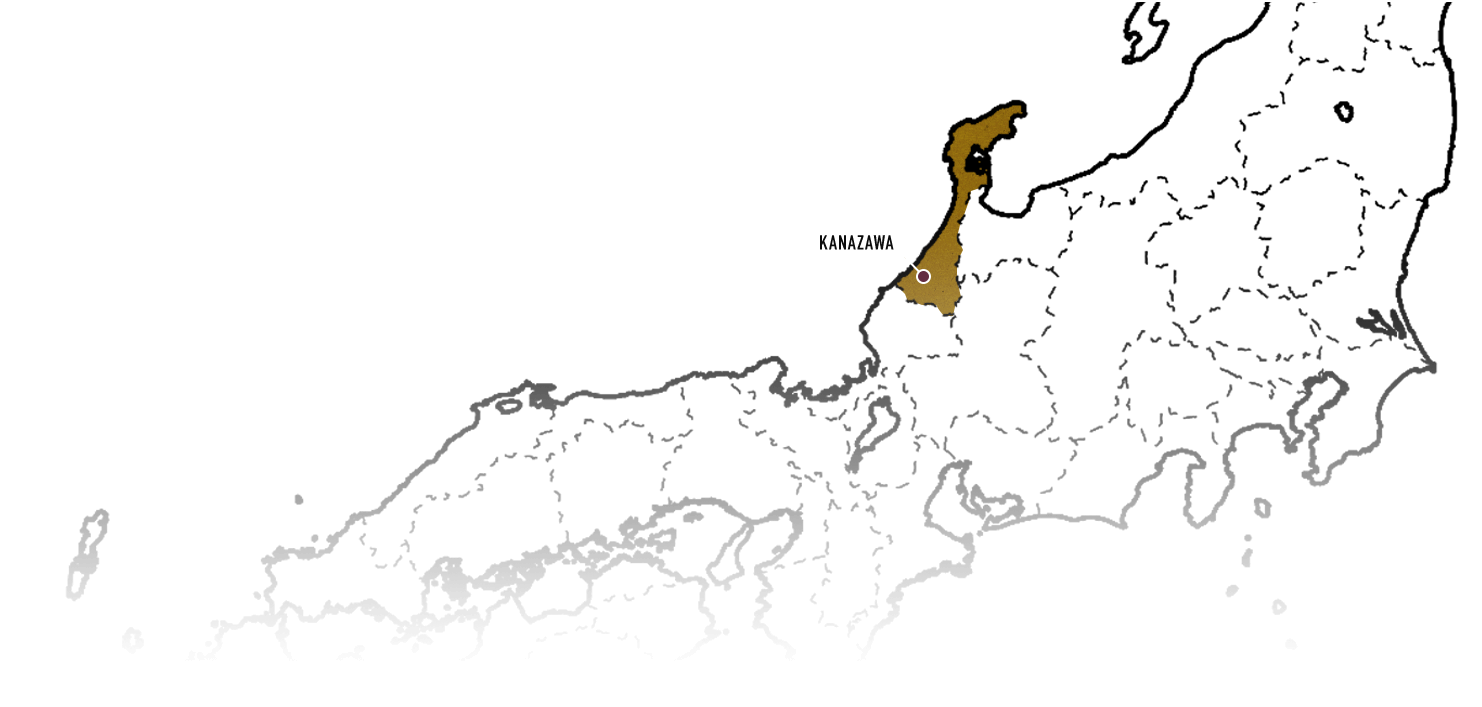 Sightseeing
Spots
Kanazawa, Ishikawa Prefecture is home to many famous
sightseeing spots.
We will introduce a few of them here.
Click on a spot
if you want to know more!
21st Century Museum of Contemporary Art, Kanazawa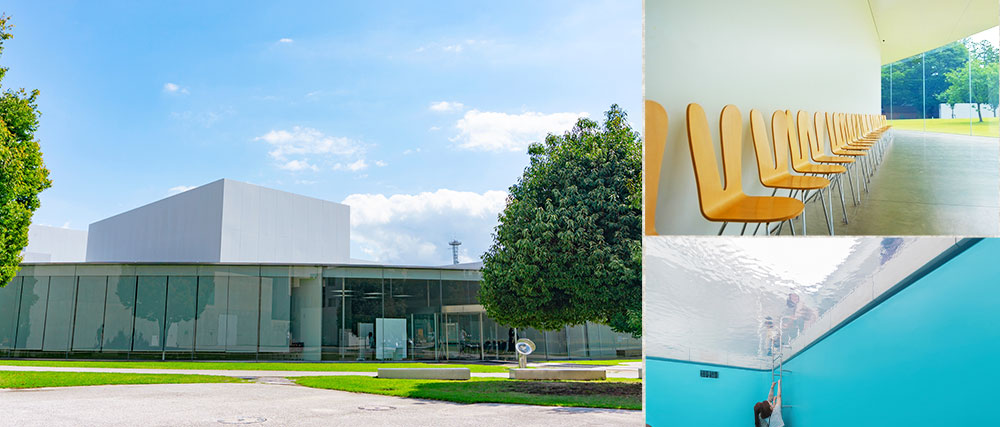 A circular, glass-enclosed public art museum housing contemporary art.
It has a strange structure that everything can be seen from the front.
Kenroku-en Garden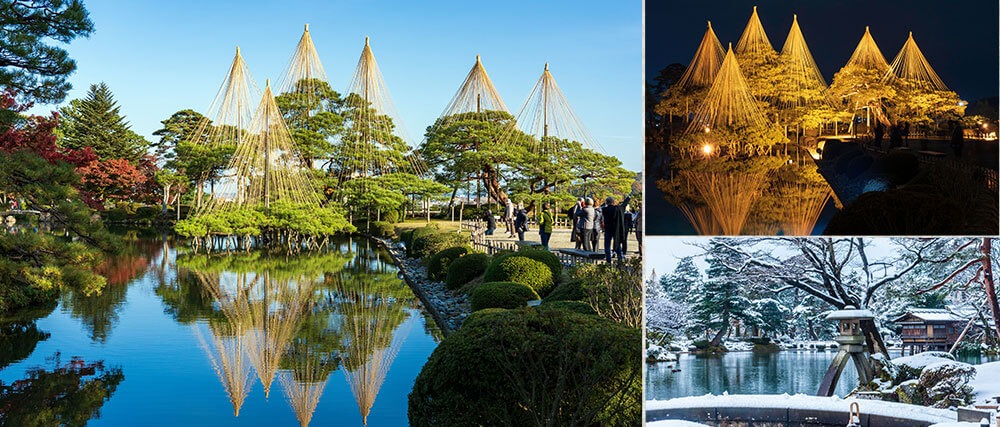 Kenrokuen is a special place of scenic beauty created as a garden for the Maeda family of Hyakumangoku.
It is listed as one of Japan's three great gardens, and you can feel the beauty of each season.
Higashi Chaya District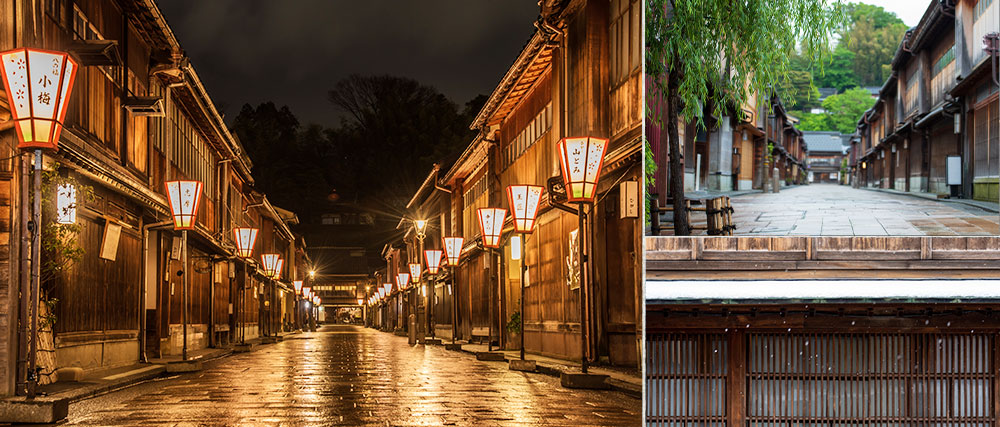 "Higashi Chaya District" is characterized by its townscape full of the charm of a castle town.
Lined with historic buildings, you can enjoy dining and shopping.
Chirihama Beach Nagisa Driveway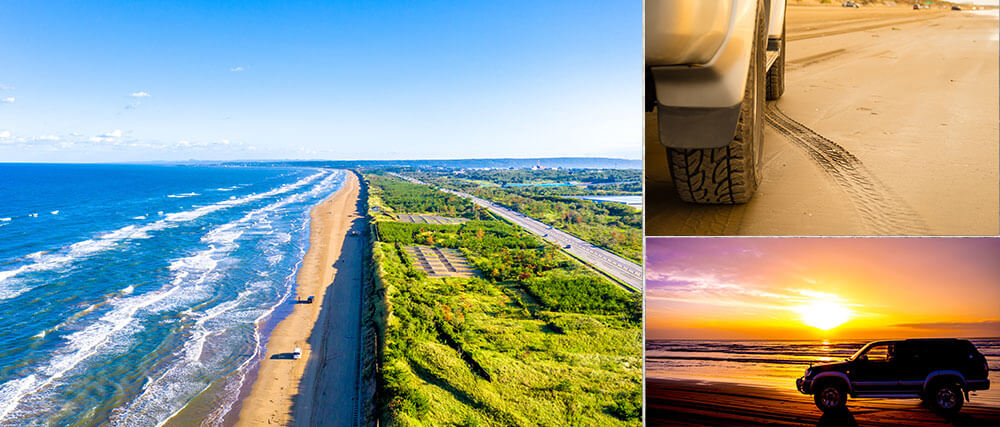 A driveway with a total length of about 8 km where you can drive on the sandy beach.
Many people enjoy touring on bicycles. The sunset over the horizon is a spectacular view!
Noto Peninsula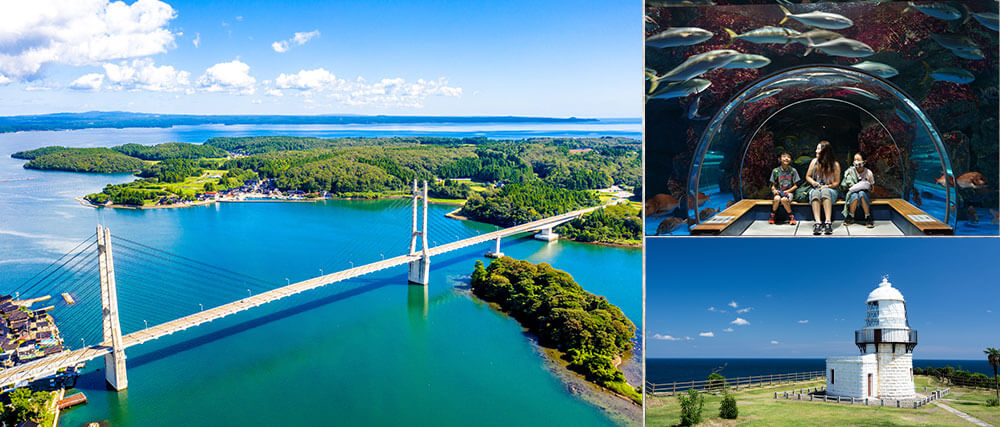 There are many attractions such as the rich nature and food of Noto Satoyama Satoumi, which has been certified as a Globally Important Agricultural Heritage System, as well as traditional crafts and hot springs.